Omni-directional Conference Microphone
Product Code: CMVECCM1000 | Ships To: World Wide Shipping Available
About this Product
---
Conference Microphone combines a sleek low profile with daisy chain capability and 360 degree pickup for exceptional sound quality and maximum coverage.
Ideal for all PC, Desktop, and Handheld recording applications, Including Meetings, Interviews, Lectures and Public Hearings.
If you wish to deploy this microphone in a portable environment, you can connect this to, and record with, any of the recorders advertised on our Portable Voice Recorders page.
Key Features
---
Excellent audio clarity.
Full 360 degree omni-directional.
Built-in echo cancellation and noise reduction.
Daisy Chaining capability.
Includes 5 ft. cord and 3.5mm stereo plug.
No external power required.
System Requirements
---
Windows XP/Vista/7/8 and 10
Works on Mac OS X 10.4 to 10.11
Sound card with a Mic-in socket.
If not using a PC, works great with our Portable Recording Devices.
Other Images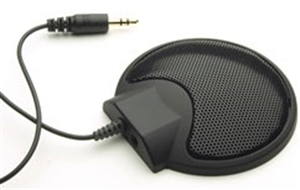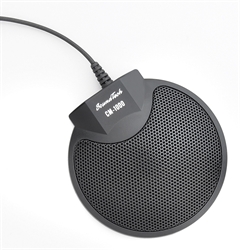 Our Price:

Only $49.95 USD